Dubbele plaat
Advantages of Concrete
Motif on 1 or 2 sides possible
Each plate shows the motif on 1 side only, the reverse side is flat. If you still want the motif on both sides, this can be done by placing 2 plates with narrowed ends side by side, in the same post. This way, it is also possible to finish both sides with separate textures and colors.
The resin finish should be applied to achieve the best results. This should be renewed once every 4 to 5 years. This has the following advantages:
creating a protective layer that enhances the texture
Maintain the same full color in both dry and wet weather
the resin forms a water-repellent layer such that moss is much less likely to develop
When treatment is done, the fence will easily last 25 to 30 years. You can also obtain a sprayer for this resin finish from BAJ. Since each plate is equipped with several reinforcing irons, your fence fulfills not only a decorative, but also a preventive role!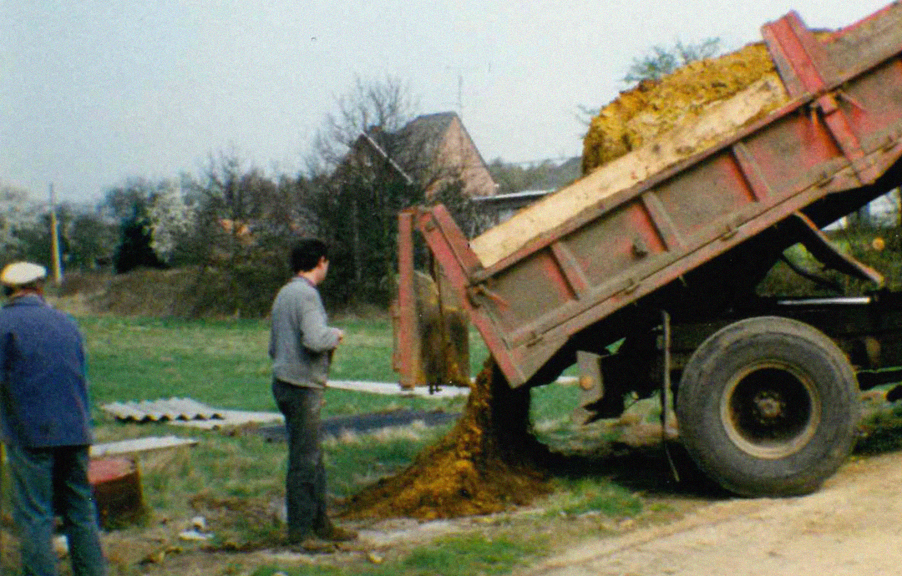 Back in time ...
In 1989, the company BAJ Concrete was founded. Back then, the offerings consisted of classic gray concrete slabs. Over the years we expanded that range into a wide range of concrete garden fences, with different structures in different colors.

In 1996, the company moved from Lillo to the Europark industrial park in Houthalen. Meanwhile, the second generation has been working there since 2008.  the day-to-day management is taken care of by sons Bram & Leander.

In 2021, our company changed course: BAJ Concrete decided to build an extensive network of professional dealers and stop selling directly to private end customers. In other words, you can always turn to our reliable and experienced distributors.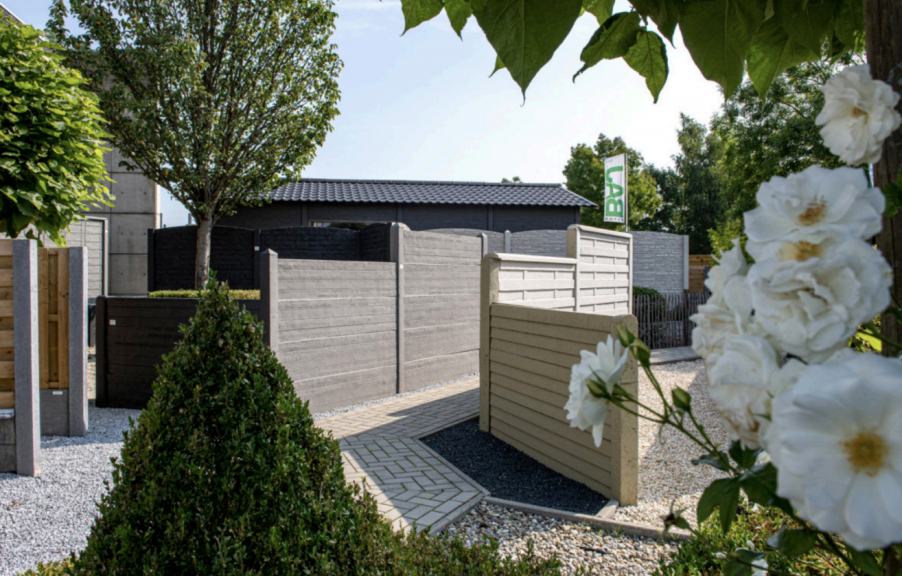 Our Core Values
At BAJ Concrete, we know better than anyone how important a solid foundation is. Our fences not only provide protection and privacy, but are also a statement of power and durability. With our unique designs and attention to detail, we deliver quality you can count on.
At BAJ Concrete, we go beyond simply producing high quality products. We strive for a sustainable future and therefore produce in an environmentally friendly manner.
So whether you're looking for a fence that delineates your yard or want to install a real eye-catcher, you've come to the right place at BAJ Concrete. Build on us and discover the power of BAJ Concrete!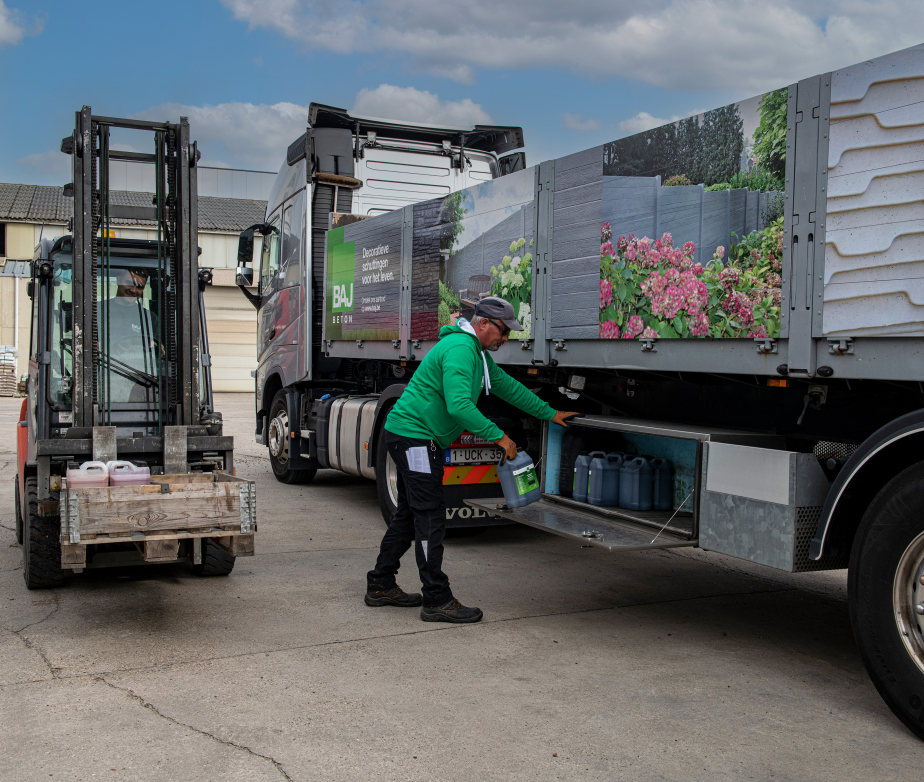 Ecological footprint
At BAJ Concrete, we are aware of the impact our production has on the environment. Therefore, we have committed to minimizing our environmental footprint by working with sustainable and recycled materials. Our products are 100% recyclable and we use no harmful substances in our production process. Thus, we not only provide high-quality fences, but also do our part to contribute to a greener and more sustainable world. Choose BAJ Concrete and build a better future!
collection capacity of 300,000 Liters of rainwater
200 solar panels that will save us 50,000 kg of CO2 per year
Electric forklifts
Complete re-lighting of our manufacturing plants to LED lighting.